Hey guys!
Just writing a review on the Dr. Scholl's Active Series Insoles I got complimentary in my Influenster Active Series VoxBox! I love
Influenster
:) They let you review products for free!
These are my running shoes with the inserts in them. They are very easy to fit into your own pair of tennis shoes. You just line up the insoles to your shoes with the the active series insoles and cut to make them match.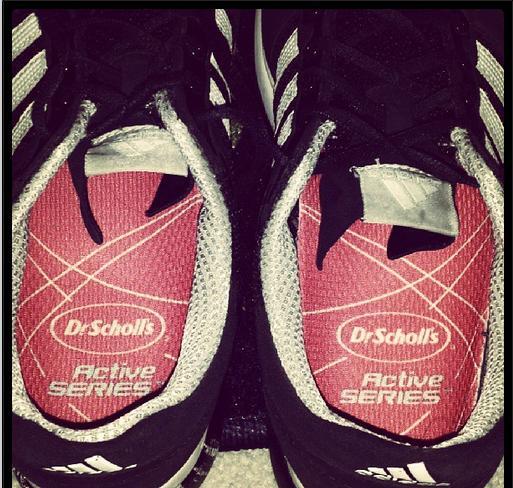 If my feet could smile they would! The gel is so comfy and really helped my knees feel better when I walk in these. I would definitely recommend these.
The Dr. Scholl's site describes these insoles really accurately:
"During athletic activity, the foot is subject to the shock from impact of 2-3 times your body weight with every step. Dr. Scholl's
®
Active Series
®
Insoles reduce shock by 40
%
and, for those with shin splints, runner's knee and plantar fasciitis, helps relieve and prevent the pain."
Again I got these complimentary from Influenster! This post contains link to both Influenster and Dr. Scholl's websites.